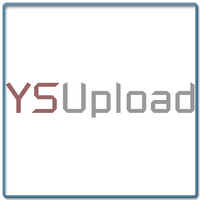 YSUpload.com (abbreviated YSU) was a free hosting website designed specifically for YSFlight addons, founded by Wingzfan99 in January 2012. The purpose of the site was to provide dedicated free hosting for YS addons that could be easily used and accessed from YSFHQ.
From its creation to late 2014, YSUpload was the primary host of all YSFlight addons from the YSFHQ community. By December 2014, however, the site was put into read-only mode, and eventually shut down for good in the same month. Content from YSUpload was then reuploaded in mass to individual threads on YSFHQ. Since the closure of YSUpload, most addons have typically been submitted to YSFHQ using third-party file hosting services such as Mediafire and Google Drive.
Community content is available under
CC-BY-SA
unless otherwise noted.