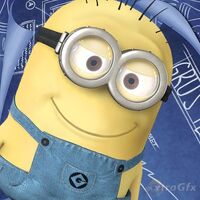 vandal
Name: Jason
Nationality: British
B.O.B: 26 June 1989
Online Server Tag: [VFA-72]Vandal
Commanding Officer: VFA-72 the Stingers (CVW-171 sub-squad)
Global moderator: YSFHQ
YSAS: Map modder and YSAS Air Race host
Member: SOS Brigade member
Contact: Private message via YSFHQ [1]
Vandal
joined the YS forums in 2007, originally as rawfodog on applying to join CVW-171 in late 2008 he changed his username to
Vandal
one of the official call signs used by his favourite RAF Squadron 627Sqn. His squad career got off to a slow start due to the long training process of CVW-171. After completing training he took command of VFA-72 and quickly raised to the rank of Rear Admiral Lower Half. In mid 2010,
Vandal
, being the 3rd highest raked officer of the 171st, took the position of acting XO while
Iceman
took extending leave from all things YS to deal with real work issues. In his time in the 171st he has shown to be a more than capable ground attack and anti-shipping pilot, with most his missions being flown in the slow but heavily armed Su-25UBP Frogfoot. His favourite weapons are the SU-25's guns and rockets, he uses these with great ease to destroy ground objects and ships, he is able to hit ships from far away with rockets and create a 'valley of fire' with the gun on the SU-25 using the rudder to cover a large area with tank killing rounds. Close associates within the YS community include
halberdier25
,
Iceman
,
Bombcat
,
Seraphim
,
Animal
,
Sentinel182
,
Shutter
,
Scarecrow
,
Gunny
and the entire 171st. He supports the
323rd CAW
Outside of YSFlight
Vandal's
interests include Formula one, Racing games, Rugby, air shows, military Aviation, military history, military vehicles, military weaponry He is also training to be an Electrician
My YSFlight HistoryEdit
2007 - Joined YSP as rawfodog
October 2008 - Changed username to Vandal and joined CVW-171 assigned to VT-171 as nugget 09/2.
June 2009 - Completed training with VT-171, transferred to VFA-72 as CO and Stinger-1.
April 2010 - appointed acting XO of CVW-171
February 2011 - Became a founding member and global moderator of YSFHQ English Language Community.
June 2011 - Started YSAS Air Race.
My AffiliationsEdit
My YSFlight Gallery
Edit