About The SquadronEdit
Mad Sharks Joint Force(MSJF) is currently the biggest Virtual Ysflight Combat Squadron in South Korea. It currently only accepts Koreans because of the language barrier. It was formed on June 25th 2005. It is run by kimck1121(Captain of MSJF) and jinwoo716(vice-Captain of MSJF). It consists of the Mad Sharks Air Force, Mad Sharks Navy Force and Mad Shakrs Joint Operation Command. Its base is located in Honolulu Airport (Hickham AFB) in a slightly modified version of the new hawaii map. The pilots regularly train every week.
Squadron ObjectiveEdit
The primary objective of the MSJF is for peace-keeping operations. All MSJF Pilots are required to abide by the MSJF's rules of engagement. The MSJF is currently doing peace-keeping operations over Libya, Middle East, and North Korea. Its operations are tightly controlled by MSJF Joint Operation Command(JOC)
===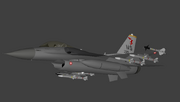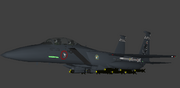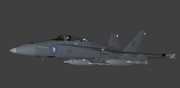 Squadron Addons
===
MSJF is currently using a bit of modified(dat, dnm) version of many addons.
Aircraft : F-16C(AF), F-15E(AF), F/A-18C(NF), E-2C, T-38(AF) and T-45(NF)
Scenery : Hawaii, Middle East, Libya and Korean War
You can also contact us through our Facebook Page link at the bottom. Feel free to leave a message :)
Squadron WebsiteEdit
http://cafe.naver.com/madsharks
http://www.facebook.com/groups/352050608182204/