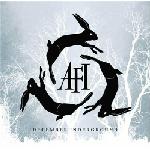 I'm Justen Not Relevent, and I'm from Boulder, Colorado, going to college in Iowa City, Iowa. I'm 20, and I've been playing YSFS for just over a year now. I joined the YS community to fly planes on servers, and thats what I do. I'm really nothing special as far as combat goes, but I love it nonetheless.
===
My YSFlight History
===
I stumbled on YSFS sometime in the summer of 2010, and I've been in love with it ever since. In early August of that year I joined YSPilots and quickly became a contributing member of the forum. Then in early September I decided to apply to the CVW-171. Unfortunately (for them, as Shutter says) my application was rejected. then a few days later I decided to look at joining the 241st Shadow Hunters. When I joined, I was planning on being just another member; and for a while I was. When I joined, the squadron wasn't particularly active, and it went downhill from there as time went on.
In early July, I decided enough was enough; the 241st needed an overhaul. What we needed was an officer who would be active reliably on a weekly basis. A poll was started with 2 contestants: USCG Helo and Me. I won, and became second in command of the 241st, and USCG Helo became fourth in command.
In late May of the next year (2012) our previous Marshal, Vincent, resigned, and a vote was taken to decide the new Commanding Officer, who would then choose his second in command. I won, and chose USCG Helo as my Second in Command.
===
My Affiliations
===
I am the Marshal Aviátsii (Commanding Officer) of the 241st Shadow Hunters as of June 2012, and have been a member of the Shadow Hunters since September 13 2010. Prior to that I applied to the 171st, but his application was rejected.
My YSFlight Gallery
Edit