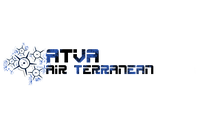 About your AirlineEdit
Air Terranean Virtual Airline (ATVA) is the number 1 choice for anyone who wants to fly quickly, efficiently and safely across Hawaii. We take pride in the level of exellence we maintain. We use a very versatile fleet with luxorious interior and design to shuttle passengers between the Hawaii islands. Our well trained attendants will take care that you enjoy yourself from the moment you enter the plane until you are safely on the ground again. The atmosphere we work in is encouraging. We not only take care of our passengers but respect fellow employees as well. Don't hesitate to contact us if you have any kind of questions or concerns. We wish to see you on the air soon!
Airline Business objectivesEdit
Air Terranean Virtual Airline offers pilots of the YS Flight Simulator a chance to meet a great bunch of people as they fly flights around various maps online and off. We welcome all and invite you to practice your skills. With our long-sustained training programmes and guidance of other pilots you'll make the best of your Virtual Career here.
Information
Edit
General InformationEdit
External Links
Edit